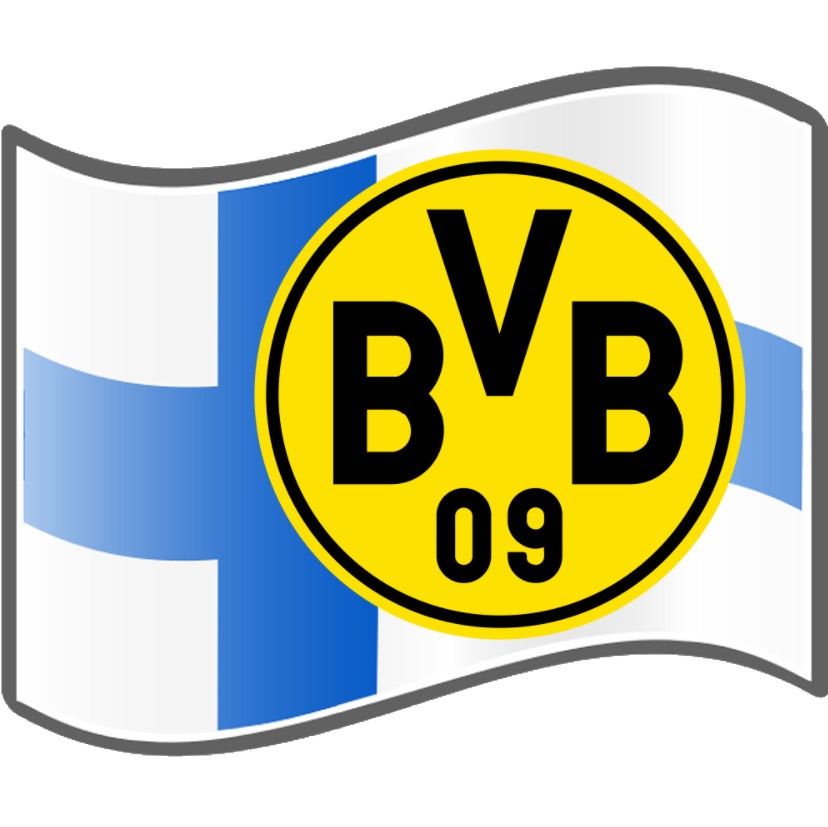 BVB Fan Club Finland


Founding Year:
2020
Based in (City, Country):
Helsinki, Finland
Number of Members:
12
Head of Fan Club:
Sami Ojala
Contact Details:
bvbfinland09@gmail.com


What's your History?
There have been lots of BVB fans for years in Finland but no official fan club so far. During covid period, with no access to live matches, we finally decided to establish one. We have an intention to grow significantly in near future.
Why do you love BVB?
Football in its schwarzgelbe form is full of passion, played for the fans and with the fans.
What's your most memorable BVB-Moment?
DFB-Cup final in Berlin 2021! Because of pandemic we hat to watch it on TV but next time live, in our dreams.
Where do you watch our matches?
Pub Name: Beer Price:
Google Link: Pub Address: