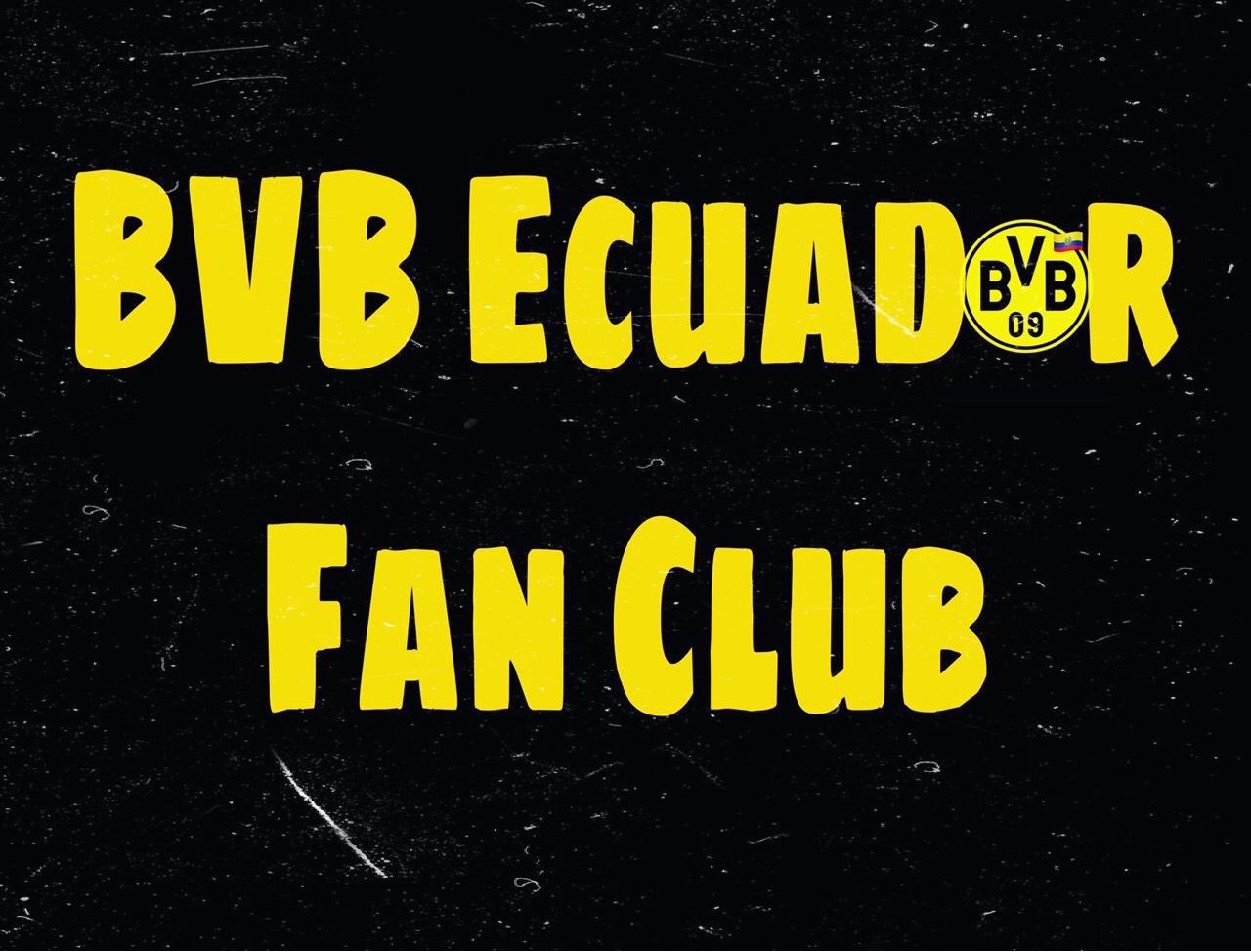 BVB Ecuador Fan Club
Founding Year:
2021
Based in (City, Country): G
uayaquil, Ecuador
Number of Members:
10
Head of Fan Club:
Diego Fuentes Caicedo
Contact Details:
bvbecuadorfanclub@gmail.com


What's your History?
It all started when I saw Dortmund vs Málaga for the Champions League quarter finals in 2012, at that moment I fell in love with the club. Since then I tell my family and friends to watch BVB games. With 10 other members who share this passion, I decided to found the BVB Ecuador Fan Club on 11/06/2021. Our purpose is to expand the passion we feel for the team to all the Ecuadorians and of course continue to grow as a fan club to always support the team we love. Everyone is welcome to join us.
Why do you love BVB?
We love BVB for many reasons. It's the most beautiful club, it´s history, the way it plays, the loyal fans and the atmosphere in the stadium where we hope to be one day. Also because of the way it handles different topics such as bvb shop, fan clubs and social media. It is incredible, it is a different and unique club in the world. I had no words to describe this feeling. HEJA BVB.
What's your most memorable BVB-Moment?
There are too many, but definitely the Dortmund-Málaga for Champions League quarter finals in 2012. That was the first BVB game I saw, the way they played, Marco Reus´s first assist , Felipe Santana goal in the last minute and the people celebrating , that was simply amazing. WHAT A GAME! . Since that day I have loved this club.
Where do you watch our matches?
Pub Name: Chili's Ecuador Beer Price: $5-$10
Google Link: https://www.chilis.com.ec/ Pub Address: Riocentro El Dorado Shopping Center