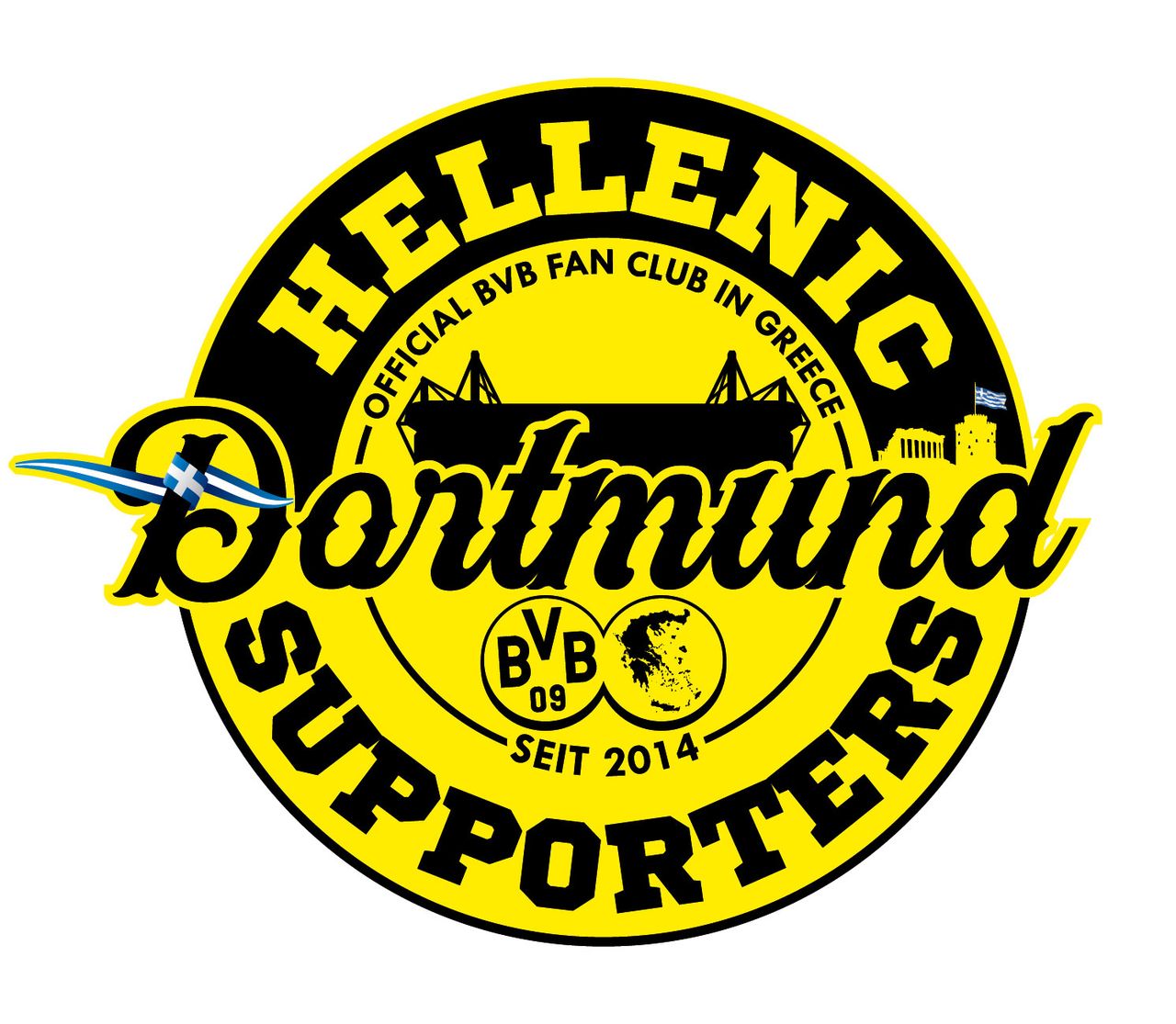 Borussia Dortmund Hellenic Supporters Club
Founding Year:

2014

Based in (City, Country):

Thessaloniki, Greece

Number of Members:

256

Head of Fan Club:

Alexandros Manios

Contact Details:

bvb09hellas@gmail.com


What's your History?
Our club was founded on 2014 and it is the only official Fan Club of Borussia Dortmund in Greece. It also accepts as members Greeks or Greek speaking BVB Fans from other parts of the world. We have our own website (dortmund.gr) and our own magazine ("Hellenic Borussen") which is distributed for free to our members. We also travel very often to BVB games. At least once a year we organise a big group travel to a BVB game, but also individual members travel throughout the season in order to support the team in any stadium both in Germany and also in away European cup games. Our local activities include gathering all together in order to watch the team's games, playing regularly football ourselves while wearing our club's jersey and also hosting a big yearly party with great prizes for our members. We also keep always in mind to help others, by donating parts of the membership fee to charity actions or in cases of major disasters.  Our commitment to the club has helped us to grow our community from the initial 25 founding members to 256 members by the end of the last season.  
Why do you love BVB?
In times of pure corporatization in this sport, BVB still represents for us a stronghold against modern football. You cannot avoid falling in love with a club that still maintains the real virtues of the sport as we knew it since our childhood. The atmosphere in Westfalenstadion, the involvement of the fans in the decisions making procedure, the 50+1 rule, the feeling of being respected as a fan and not as a client of the club makes Borussia really special in our eyes. We love BVB because If our spirit, soul, heart and emotions were taken out of us, and we had to make a choice of a football club it couldn't be any other club. It gives us all the feelings that makes us feel alive. Love, happiness, excitement, sadness, anger. We are proud to be part of the BVB community. Within this community there are friendships made that will last forever. Also the moments we experienced together as a group throughout the years will never be forgotten. And in the end whatever happens in good or bad times we will be by the side of Borussia Dortmund because its truly..... Echte Liebe.
What's your most memorable BVB-Moment?
It is really tough to single out one moment in our special journey and lots of unforgettable memories with BVB. The group travels in Dortmund and every other place Borussia played are really precious and forged a strong bond between our members.  Also, every single time that we arrange the presence of a member for the first time at a BVB game in Westfalenstadion is unique as we feel that we fulfill our part as a club by offering a unique "gift" to someone. If we had to pick just one moment that would be the 2017 German Cup Final, because it combined a great incident for our club and also a time of glory for Borussia Dortmund. It was that time that the German international broadcaster "Deutsche Welle" picked our Fan Club amongst all BVB International Fan Clubs in order to represent BVB in the popular show "Kick-Off". The show was about the impact that the German Cup Final has abroad. A Tv-crew followed our club for 3 days both in Thessaloniki as well in Berlin during the gameday and features many of our members and activities of our club. The show was broadcasted globally in four different languages (English, German, Spanish and Arabic). 
Where do you watch your matches?
Pub Name: The Dubliner Beer Price: 3,50€ Google Link: Pub Address: Katouni 16, PO 546 26, Thessaloniki, Greece