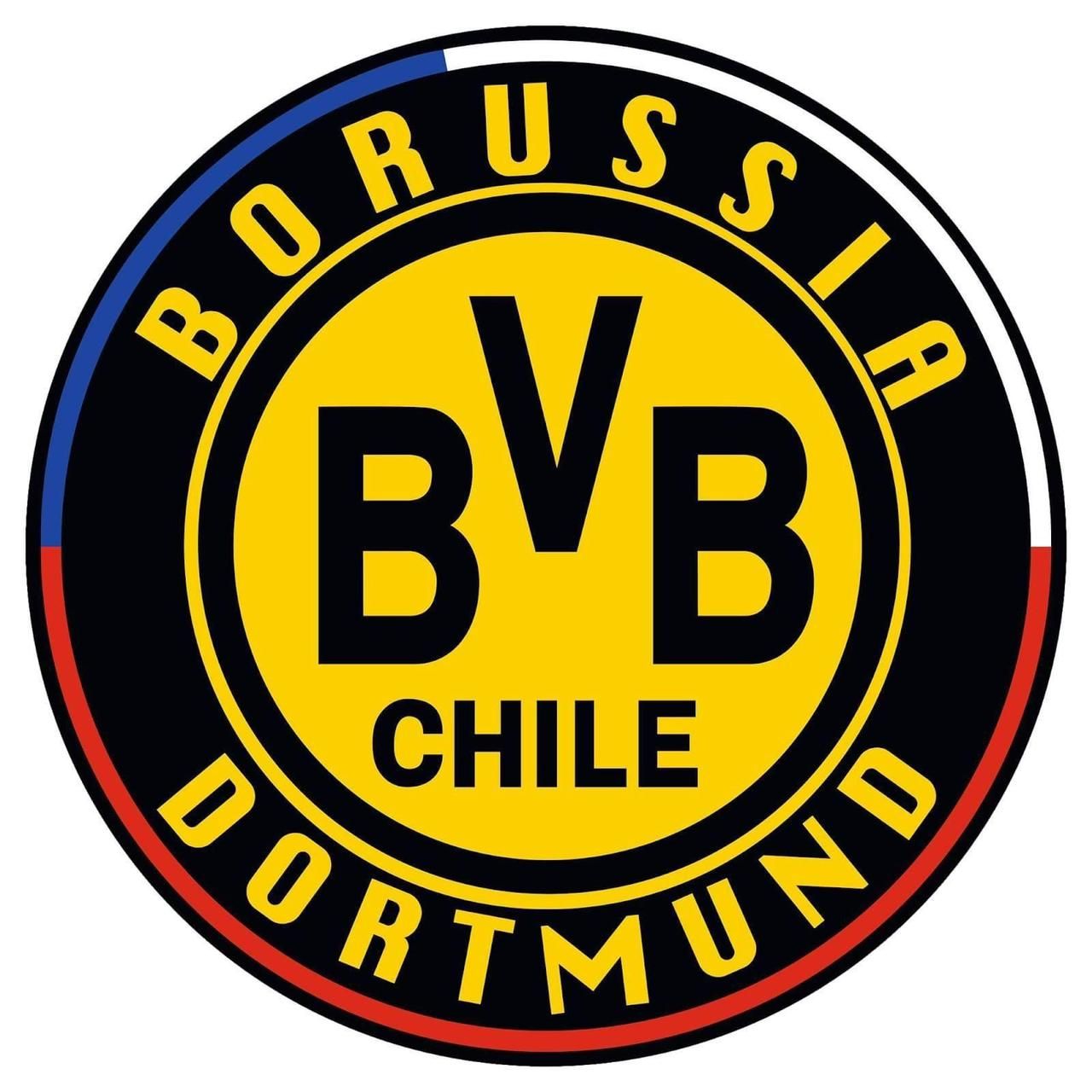 Borussia Dortmund Oficial Chile


Founding Year:
2011
Based in (City, Country):

Santiago, Chile

Number of Members:

240

Head of Fan Club:

Jomar Honorio Alejos

Contact Details:

borussiadortmundfanschile09@gmail.com
What's your History?
Our History begins on September 24, 2011, in Santiago de Chile, it all began when my father gave me a BVB shirt, he has been a fan of the club since 2000 and he was the one who transmitted to me the love for the club, with the passing From time to time I grew up, I saw BVB club legends leave; others enter and make history.
I have emotions every time I watch BVB matches, that is why together with the help of other fans and friends (Daniel, Camilo, Cristián) we decided to create the Borussia Dortmund fan club in Chile. Over time this small family of fans has grown and spread with members throughout the country.
Today we have many registered members in different parts of the country and we stay connected via whatsapp and zoom daily and every day when our Borussia Dortmund plays.
Every BVB fan is welcome in this great family. Our Fans Club explicitly distances itself from any racist, anti-Semitic, homophobic or discriminatory behavior of any kind.
Why do you love BVB?
Borussia Dortmund is a wonderful club, a people's club. I am certain that no fan would get tired of watching BVB play. We are a large club, with a lot of talent and above all, with the loyalty of the fans worldwide. Borussia Dortmund today, tomorrow and always.
What is yur most memorable BVB-Moment?
I have many moments in mind, but I think the most important is the conquest of the Champions League in 1997, my father told me that it was a wonderful game.


Where do you watch your matches together?
Pub Name: Club Yungay Beer Price: 3.000 Chilean Pesos Google Link: Pub Address: Portales 2601, 8350511 Santiago, Metropolitan Region